I've never been a fan of those long complicated routines, but there is a method to why certain products should be used in order (the most active products go on first after cleansing, as they will benefit the skin faster). Here is an easy and simple to follow skincare routine that I used to recommend to all my clients, adapting textures and products when the seasons changed. It's not only what you use, but how you use a product that makes it effective.
Cleansing: There are two types of cleansing—removing make-up, and washing your face. You need to do both. Remove your make up with a cream, oil, or lotion cleanser, and either tissue off or rinse off. I recommend rinsing it off, however, some people prefer not to use water, and if you're traveling, it's not always possible. Remember cotton wool and tissues can also scratch the face as many contain wood chips. Using a facial wipe is also useful if you are on the move, but can get expensive, so only use them when you get home late at night or if you are traveling. Next, wash your face with a foaming cleanser or a facial bar. Water (warm) removes all excess sebum and traces of the make-up remover. Try to use a clean face cloth each day as bacteria stays on wet cloths, and rinse under hot water after each use.
Rehydrate: In the old days this was called toner, or an astringent if you had oily skin. These days they are called softening lotions of balancing lotions. What this step does is rebalance the pH in the skin after cleansing and also replenishes the water content in the skin. People try to skip this step, and it's not only to remove all traces of the cleansers (that should have already been done), but just as you need water to survive, so does the skin and this is your water. A common mistake is when people say their skin feels tight—that is dehydration and not dryness and is often because the person hasn't been drinking enough water or has skipped this step. Richer lotions can be splashed into the palms and patted into the skin, or applied using a cotton wool pad pressed into the skin. Those with an oily t-zone and who use an astringent should avoid the non-oily areas, as it will dry out the skin.
Serums (optional): This is the stage where you can add a serum to the skin, but only to the specific areas, and if you need it. As the skin is clean, it allows for maximum absorption, as will work more effectively if applied before a moisturizer. Add a few drops to the back of the hand, and then apply working down from the forehead to the décolleté. Serums are concentrated beauty treatments, and should only be used in the evening as a preventative measure, or day and night for short-term targeted results.
Moisturize: This is the food element of the routine—to nourish and feed the skin. Generally lotions are better for daytime and creams for the evening if you have dry skin. In humid conditions you may prefer lotions, and in winter (depending where you are in the world) a cream. If you use a serum first, often you tend to use less moisturizer, as you don't need so much as the serum is already doing part of hte the nourishing. Don't skip this step if you use a serum as the serum is targeted for certain areas, and the whole face needs to be moisturized. Use any eye cream or gels after moisturizing.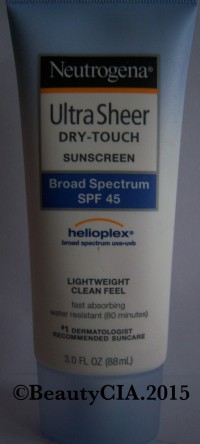 Sunscreen (optional): Depending on where you are located it's a good idea to apply a sunscreen during the day. Even if a moisturizer has sun filters, it's not enough if you are outside all day. These days prevention against sun damaged skin is the way to keep the skin healthy and looking youthful.
Once or twice a week
After cleansing, exfoliate and use a mask to keep your skin in shape as it helps the skin renewal system. You can do this up to three times a week, if you have been ill, working long hours, or feel your skin needs rejuvenating.
Exfoliate: There are many types available, but I prefer a manual exfoliator with as few granules as possible and ones that dissolve excess skin cells away. Don't over exfoliate, and concentrate on areas such as the nose and jawline where skin cells can build up. Dermalogica's exfoliating powder is a good investment; gentle, with no scratching or residue, and is one of my favorite products. More companies are developing these as they last longer, and are better for your skin as they are less abrasive.
Masks: You don't always need a mask, but they can boost the skin, especially when the skin has been neglected. There are different types; choose the one that is right for your skin type and also the season. Clay masks are for oily skins and pull out the excess sebum, hydrating masks are good for all skin types (and winter), and are comfortable to use as they are usually rinse off ones, and also absorb into the skin. If you use one of these, often you will find you will need to use less moisturizer as it nourishes and hydrates the skin intensely. Peel-off masks are to help firm and hydrate, but naturally don't use it in the bath or shower as it won't dry.
Beauty Super Spy tips:
If you are on a budget, spend more on a moisturizer (and exfoliator), and less on a cleanser. A cleanser is on and off within seconds, and a moisturizer penetrates into your skin layers. Using baby lotion to remove make-up is a cheap alternative if you need to budget.
Rosewater is a cheap and effective rehydrating lotion that you can get in most pharmacies. In Boots it's £2.39 for 200 ml, and in Bigelow's Chemists (one of my favorite places) you can get 300 ml for $10.
Using products with a pump dispenser stops you using too much and also prevents the bottle being exposed to the air. Once a jar or bottle is opened and air gets in, the life of the product is a couple of months; then it will become less effective and could cause reactions as the active ingredients are oxidized.
©2015. BeautySuperSpy
Save