With Christmas and the January sales over, it's time to look new launches and for beauty deals. Benefit and Elemis have had hyped up new launches, and more brands are approaching consumers directly via social media to find out what they like and what works. Beauty boxes are still hanging in there, and most had added a few tweaks and changes to the business model to make it sustainable. I'll also be finalizing my beauty awards for the year, and I've been trying quite a few new lifestyle products too that I will be reviewing as well as some fashion and style tips. These are the deals and news that I have found interesting so far, and I will update these on my Facebook page, and don't forget these codes and offers are while stocks last and may end before the finish date!
---
DHC is a Japanese company that has some excellent skincare products at very affordable prices. I've just discovered their face wash powder which is a dream to use. Currently they have a Glow Essentials Set for £9.99 with free shipping, with the code FEBWELCOME  (until end of February) and contains:
Deep Cleansing Oil: 2.3 fl. Oz.
Mild Soap: 1.2 oz. Net Wt.
Facial Scrub: 0.1 oz.
Velvet Skin Coat: 0.03 oz.
With each order you can also choose up to four samples, and they have a new loyalty scheme you can sign up to and get a welcome gift. Each purchase gives you points that you then can use towards your next purchase.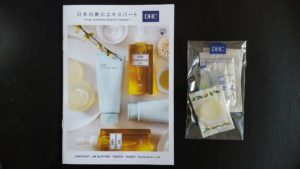 ---
The ECJ (European Court of Justice) has ruled in favor of Coty to prevent one of its distributors (Parfümerie Akzente) from selling its luxury brands to third party retailers such as Amazon or eBay. The ruling doesn't dispute the authenticity of the products, but that the luxury element is being destroyed when a brand has no control over its distribution.
It also means other online retailers may not be able to stock luxury brands unless they are an authorized stockist that buys directly from the company. I welcome this, because it helps prevent counterfeit goods, people from buying expired goods, plus people that sell items cheaply makes the brand look less luxurious. In some beauty boxes, where a luxury brand is over exposed with too many samples, it can devalue a brand in the eyes of a consumer. We see too often on eBay people selling special sizes of high end branded products from beauty boxes either at low prices, or over inflated ones, and neither do the brand image any favors.
---
Valentines Day is upon us, and to go with it as a few special deals:
---
Benefit has launched another mascara called BADgal Bang, which is a volumizing one. I haven't tried it so I can't comment. There will be a fun size in each March Birchbox for subscribers to try.
It's nearly a year since Birchbox culled their beloved points system, and I've had a few boxes since then, but hadn't reviewed them due to delivery issues. They have kept the drawer box, which is great as I love that, and now offer click and collect which I am trying this time around, which means you can control when you get your parcels, but you still pay the £2.95 delivery charge. I opted for click and collect, mainly because my local Hermes delivery man comes at very silly times of day, and wakes us up, and that can include a Sunday morning!

Once you review a box you get sent a code that you can use for free postage on an order (not subscription) with two free mystery products. They aren't that exciting though as they are pre-packaged, and my friend had the same two free items (a sleep spray and a hair conditioner spray),  and the codes are only valid for 6 months.
This month you can choose one of three box designs and get a full-size Lip Laquer with your first Birchbox in February with code: GLOSS.
Boxes are £10 plus £2.95 delivery, and if you want to use click and collect, change the default delivery in your account first, for some reason you can't do it when you place an order.
---
Caudalie has revamped it's Premier Cru range and is worth investing in if you are looking for an anti-aging range that gives consistent and effective results.
---
Elemis has brought out a new Superfood skincare range that is vegan friendly with a facial wash, a facial oil, and both a day and night moisturizer. The ingredients include superfoods such as kale and prebiotics. I've tried all but the facial oil and although I have always liked Elemis products this range pales in comparison. You can read my review on the facial wash here (it didn't cleanse well), and I recently tried the day cream, which left my skin tacky, and the night cream didn't fare much better as my skin didn't feel soft after applying it. A cream should moisturize without the need for oils, and as I have normal to combination skin, so it's not dry or dehydrated either and it was unusual for my face to feel dry in parts and sticky when I touched it. I felt the need to add some rosehip oil on top (which isn't advised) only to find while massaging it in the moisturizer was coming off as bits of residue. Highly unpleasant, and I won't be using any of the range, and I was very disappointed.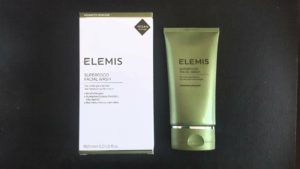 Elemis currently have a superfoods game on the site where you can win prizes, and is actually quite good fun to play.
---
Lacura, the skincare brand from Aldi have introduced two new great ranges; Charcoal Spa, which is suitable for oily or problem skins, and Cellsation (for more mature skins) which includes a daytime cream with a SPF. Both ranges have a micellar water priced at £1.99 for 400 ml which is excellent value. All the products are under £10 and the quality is comparable to premium brands.
I've tried the charcoal micellar water and mask, and they are excellent, and I will be doing a full review later on. They are available online now and in store from 11 February while stocks last. Products include triple packs of facial wipes and micellar water for extra savings.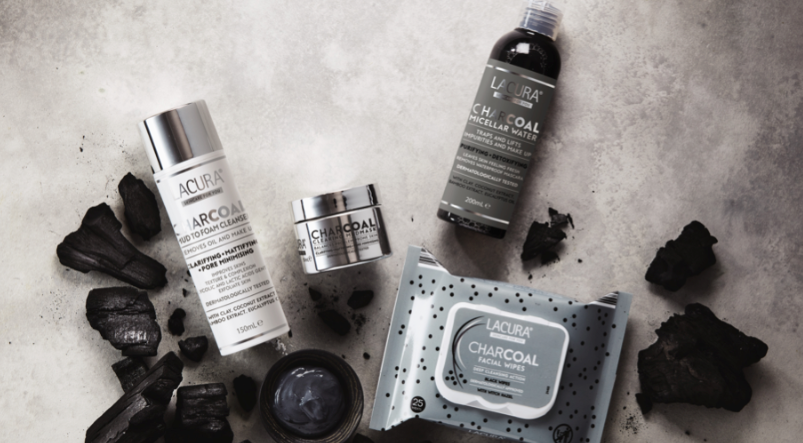 ---
Love me Beauty has changed its model and are now offering their own branded cosmetics that you buy at factory prices, plus postage. You do have to be a member to get the lower prices, which costs £5 a month with a minimum of three months, or you can buy at the regular price if you don't buy a membership.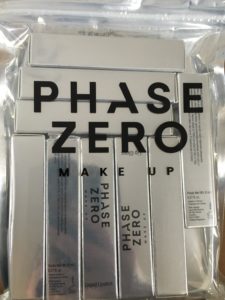 Things are a little confusing because those who paid for a subscription will have that converted into credits to use in the shop and won't have to pay the membership fee or postage as that would have been charged already. That's my understanding in the FAQ despite emailing the company to ask for clarification, where there has been no reply. As for the old way of buying items in the shop with credits, that has gone, but LMB say they may offer that option from time to time (if they have stock from suppliers).
It's all a little unexpected and I think for subscribers who don't use that much makeup, being given credit to use for items they hadn't anticipated or chose to buy isn't quite right, and hope they have been offered a refund if they so wish. Lip glosses, and matte lipsticks are £3.50 or a regular price of £12. They are also promoting a community option where if you are selected, you could receive free products if you review items and promote and share LMB on your social media platforms. It's a little like Beauty Pie, but I haven't tried any of the products and so I can't comment on the quality. They were supposed to be sending me some to try, but so far I've not had anything.
Currently they are offering the first month membership free with the code PZONEFREE
Save
Save
Save
Save
Save