It's that time again, and Black Friday is later this year but these days acts as a pre-Christmas sale, and for those who haven't done their Christmas shopping it maybe a good time to start. As most people go online rather than to the brick and mortar shops, it's wise to have accounts set up and be logged in for a quick checkout as things may go out of stock quickly. That said, not all deals maybe bargains, but may look like them. Here are a few that look promising, and as Black Friday lasts a week for most companies (to compete) into Cyber Monday, some of the best deals may just be on the last day!
Birchbox has a few good offers on including:
2 Boxes for £5 with the code BESTEVER
50% off beauty kits
25% off items in the shop
A £5 subscriber shop
Get your Birchbox now!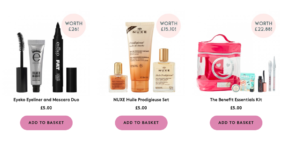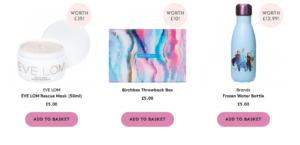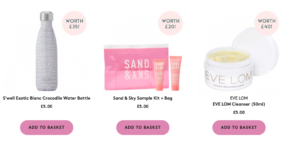 Items from the £5 shop while they last!
Latest in Beauty
Latest in Beauty is offering discounts on their collections until 29 November which include bundles made up for Black Friday.
Revolution Beauty has a range of offers including:
This year The Body Shop is offering 30% off items and 20% off gifts, but check as exclusions may apply. Don't forget to grab a 'Love Your Body' loyalty card too which is free, and you get a £5 voucher for your birthday too.



Aurelia is a natural skincare product and I have recently tried their revitalising night oil which is like wearing the softest cashmere. They offer a range of starter kits and have some great deals that make trying out the brand excellent value.

Purchase the Cell Revitalise Day Moisturiser 20ml and receive a complimentary Cell Revitalise Night Moisturiser 20ml (worth £22) with the code NIGHT20 until 15th December 2019.
Receive  a Little Treasure set with the code TREASURES while stocks last with purchases over £20 (until end of December 2019)
25% off items with BLACK19 from 26 November until 2 December 2019.




Clarins will be holding offers later during the Black Friday week.